2019 have been a pretty busy year for me, and more than ever I have tested different audio products from all price range. Sure, my "speciality" is still budget audiophile earphones in sub-500$ price range but I try to expand my universe and I hope 2020 will permit me to test even more diversify audio gear.
As the new year is coming, I feel its time to share with you my favorite finds.
PS: As always there are NO affiliated link in my suggestion or any review I ever done. As well, i only suggest products I own or test, wich explain my discoveries are personal choice.

AUDIOSENSE T800 (300$)
Without Any doubt, Audiosense T800 is the only earphones that blown my mind since the very first listen and never stop to impress me with it's spectacular accuracy and technicalities that unlike multi BA iem never sound clinical or artificialy analytical. Sometime I get use too IEM i fall in love with, and as an old couple, i became a grumpy partner that tend to dislike what he love from its choosen one in first place, because it lack freshness of imprevisibility and perhaps it became superficial once you know the mecanic behind it. This do happen with iem that lack natural balance and use special tricks to wow you, but not with the T800 because everything is lively from low to highs and offer warm, thick timbre that do not affect clarity and very articulated imaging. If so people were thinking my T800 review was just an hyper BS because I stated it's my favorite sub-1K$ iem, well, think again cause it's even my favorite sub-1500$ one. But hey, as say too, i did not try a lot of 500$ to 1.5K iem, about 15 pairs. Still, I have try or own more than 150 earphones in sub-500$ price range and I can safely say real Exception are rare my friends.
Full review can be found HERE.
T800 can be buy from official AUDIOSENSE Store (best price&best service) HERE.
SENFER DT6 (about 20$)
Senfer have been around for some time now, and get praised more than one time but rarely as much as with their latest offering. The DT6 is a triple Hybrid drivers earphones, it have a piezo electric for treble, a balanced armature for mids and a Dynamic driver for bass. One would think this kind of unique drivers implementation will either cost you an arm, or your two ears if it's too cheap and offer horrious sound. Well, none of this apply to the DT6 even if they are insanely cheap with their 20$ price tag. Sure, this little price will affect quality check as well as overal tuning perfectionism to some extend, but it's still just miraculously cheaply priced. So, first suggestion is to buy or use a better mmcx cable. Second is to drive them as if they were TOTL power hungry iem. Yep, they should have a TOTL treatment because they can deliver a very spectacular sound experience. Level of details, attack and accurate imaging you can achieve with the DT6 merit applause. The bass is beefy, mid range is clear, rich and ultra layered and treble is fast and crisp. Rarely i find the term "holographic sounding" more accurate than with the Senfer DT6 and this occur too if i forget the price and tell myself they sell for 300$.
Full review can be found HERE.
The DT6 can be buy wherever you want, choose a trustable Ali Express seller with plenty of positive feedback.
BLOOOOOOOOOOOOOOOOOOOOOOOOON BL-03 (26$)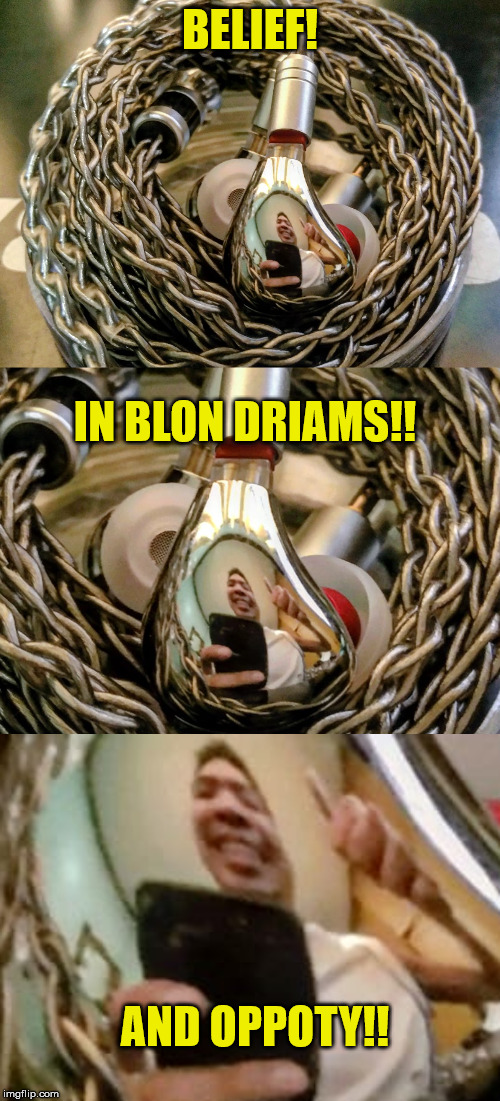 BLON BL-03 are past-present-futur ChiFi iem legend. If you haven't heard of them, it's  because it make 1 year your either in alcatraz prison, hide in a bunker, suddenly deaf and blind or kidnaped by music haters aliens.
The hype is real, it's no KZ hysterical hype here, it's just all No BS truth.
With the BL-03 we really have a well tuned and balanced sounding iem, that do not feel like immature ChiFi experiment like we can have with KZ, TRN and the like. Musical, natural and tonaly right, the BLON might not be the most accurate in term of imaging but offer an impressively accomplished sound cohesion for the little price.
Full review HERE.
BQEYZ SPRING1 (140$)
I always know BQEYZ audio company have great potential, because unlike mass producing Chi-Fi audio company they take long time to tune and craft their iem. As a big fan of KB100 (as well of BQ3), my expectation about Spring1 Hybrid iem was intensely high.
I mean, if I love the Senfer DT6 that have as well a piezo electric, dynamic and balanced armature drivers implementation and sell for less than 30$, how could sound a seriously tuned iem using similar audio technology??
Well, it turn very well in fact, and unique too. No other iem sound like the Spring1 even if whole sound is accurate and balanced. Thumping thigh bass, extremely revealing and rich midrange, textured timbre, big soundstage? All the box are checked to deliver an holographic immersive audio experience at affordable price.
You can buy the Spring1 directly from BQEYZ store HERE.
Full review HERE.
IKKO OH1 & OH10 (140-180$)
IKKO OH1 wasn't expected by anybody, and those who heard them was sure positively impress. For a first earphone offering, the gently bright U shape bassy sound that deliver this hybrid beast is indeed very impressive. Thanks to it's big dynamic driver and the well implemented Knowles balanced armature, the OH1 have an appealing mix of thick lively sub bass, clear and brigth mid range and smooth treble. For electronic music the OH1 are very hard to beat under 200$.
While OH1 was more of a fun soundsignature, the slightly pricier OH10 opted for a more neutral and vivid sound keeping a good bass presence tough less emphased in sub section. I tend to prefer the newer OH10 wich sound more refined and detailed, but i can see basshead prefering the OH1 too. Anyway, both are great 2019 discoveries.
Tough I have listen to OH10, I do not have review it yet. You can find the OH1 review HERE.
VSONIC VS7 (140$)
VSONIC have been quiet for some time after their legendary GR07 model that still is considered as 100$ benchmark audiophile IEM.
This perhaps explain why their comeback do not get that much attention , wich is a shame because they really create an excellent sounding earphones call Vsonic VS7.
Gigantic airy soundstage, thight punchy bass, clear transparent mid range, sharp imaging, all this with a well balanced tuning that feel as much versatile than accurate, the VS7 is refined and timeless.
Full review can be find HERE.
You can buy the Vsonic directly from their official Aliexpress store, or HERE for faster  shipping.
YINYOO BK2 (24$)

Some earbuds get over hyped, other stay in the shadow even if the reception is positive. The BK2 is from underatted earbuds crew and this is perhaps due to the fact it was selling for 75$ at it's lauch.
Now priced for less than 25$, it really became one of best earbuds bargain under 100$. Firstly, unlike most earbuds, it have a detachable mmcx cable. Surprisingly, the stock cable is a good quality 4cores SPC too. The all metal housing construction is excellent as well as being quite small and comfortable.
For the sound, we have a mature, refined and near perfectly neutral signature, with excellent imaging, fast mid bass punch, clear intimate vocal, smooth and balanced treble. This isn't neither too warm or too bright earbuds, and here the technicalities are more important than colouring musicality.
If you search for a great reference earbuds for critical listening session, the BK2 is surely the cheapest choice to get.
Full review can be found HERE.
Best price is from YinYoo official store like this ONE.
FINAL AUDIO B3 (500$)
FINAL AUDIO latest iem B serie take me by surprise and raise the bar of expectation very high. This is due to my intense love for their E serie but as well to the curiosity about how hybrid or dual balanced armature drivers can sound with Final audio engineer talent. When I receive whole B serie for review, I tend to always go back listening to the B3 wich I personally find more agile and well balanced than the flagship B3.
Not only the fast, accurate, clear, well rounded and detailed sound of B3 impress me by how realist and balanced it sound, but the construction too is jaw dropping. If you invest a big 500$, you want your earphones to stand test of time in term of both durability and sound, with an invicible (and beautifull and comfortable and noise isolating) construction and a reference tuning, the B3 will sure pass this test with superb.
You can find full review FINAL AUDIO B3 review HERE.
I only know one store that sell the B3 and it's Audio46.
HIFIMAN SUNDARA (350$)
In 2019 I did not test alot of headphones, but I do in my lifetime and this is first time I feel I actually listen to a true reference sounding one. Sure, the Grado GS1000 I own for a year deliver higher level of musicality, but to the cost of lacking in other technicalities like transient response speed, imaging accuracy, bass icontrol and details.
Now that the Sundara have dropped in price I think they represent excellent value for those searching for revealing sound that do not feel overly sharp or bright. It offer an effortless imaging with extreme precision and transparency, the bass is punchy and can be boost without any distortion, whole mid range is flat and detailed, rich, airy, superbly accurate and layered, treble is soft without affecting overall resolution.
You can easily find the Sundara on "SALE" for 350$ on the net. Amazon.ca have it for 340$ usd right now.
RADSONE EARSTUDIO ES100 (100$)
While the Radsone Earstudio lauch near 2 year ago, I think it's even more important to underline NO other Bluetooth DAC-AMP can still beat its value nowadays!
This is the only army-knife you will need to bypass your bad phone sound. It's really the only do-it-all BT DAC-AMP out there with such a smile size as well as super powerfull balanced output.
Sure, the battery life isn't the best, the construction is questionable, but if I still use it without problem after more than 1 years, it's a very good sign.
It's the benchmark ultra portable BT DAC-AMP with dual DAC and 2 audio output that still is unbeatable in sub-100$ price range. Deal with it FIIO.
Full review can be found HERE.
XDUOO XD-05Plus (260$)
While I own and Love (alot) the Xduoo XD-05, the new XD-05plus just kick it out of water and now it take dust for good. In fact, apart from construction that is very similar, this is a whole new product.
Most important upgrade is the fact it deliver DOUBLE output power of XD-05, going from 500mW@32ohm to 1000mW! As well, the total harmonic distortion is lower even at high gain. Thanks to it's AK4493 dac, it deliver a more neutral and accurate sound as well.
For full detailed review check HERE.
You can buy this product from Xtenik store HERE.
TEMPOTEC V1A (100$)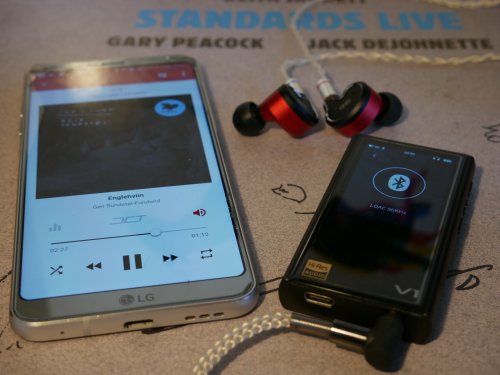 This little marvel DAP from obscure company TEMPOTEC is a very accomplished multi purpose device, with intuitive interface, plenty of features, nice sensitive touchscreen and alot of side buton to be able controling it without being always dependant to touch screen.
Using the same genius Hiby OS that can be found on Shanling M0 or Hiby R serie DAP, the V1A is must likely the very best sub-100$ ultra portable DAP in term of features and physical control.
Using a quite capable AK4377ECB DAC, the sound isn't high end reference one, but it's pretty similar to what you would expect at this price range, in fact, it's not really the sound the problem but power output that affect dynamic. So, this DAP is either make to be use with very easy to drive IEM or  as a portable Digital station connecting a USB-c DAC-AMP to it….because YES, you can do that too, even when using it as a Bluetooth Ldac, cause yeah, you can do that to as well as lot of other things.
Full review can be found HERE.
Best price is still from official Tempotec store HERE.
SA9023A + ES9018K2M USB DAC (20$)

Sometime I take risk and buy very obscure DAC-AMP. It rarely turn good, with the exception of this ultra small USB DAC-AMP that use the excellent ES9018 dac.
You get a very clear and detailed sound for very cheap, but be aware it might not work with your phone. It work with my Samsung A50 but not my LG G6.
Anyway, i find it perfect for tablet, and mostly use it with my Surface Pro or Tempotec V1A.
This product can be find in multiple Aliexpress store but this ONE look best.
For more info about this DAC and other cheap DAC-AMP and dongle, check HERE.